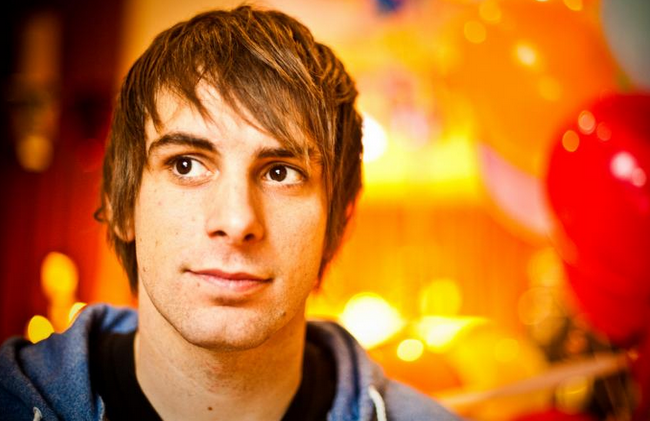 Ready for your Christian paradigm to shift once again?  Put your Bible away and expand your tolerance:
A Christian contemporary rock star "came out" last week and announced he's a homosexual.
The gay rock star has a now ex wife (who supports his lifestyle), and two young children.
The gay rock star's Christian band will headline a homosexual pride festival in Ohio next weekend.
Got it? Now open your Bible. God's paradigm never shifts, even when the culture – and the visible church – does.
"For this reason God gave them over to degrading passions; for their women exchanged the natural function for that which is unnatural, and in the same way also the men abandoned the natural function of the woman and burned in their desire toward one another, men with men committing indecent acts and receiving in their own persons the due penalty of their error." Rom. 1:26-27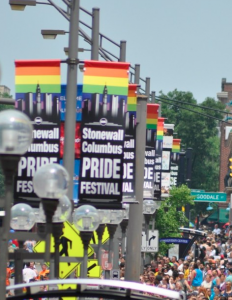 (I was kidding about putting your Bible away. Never do that.)
Trey Pearson is the lead singer from Everyday Sunday, a band played heavily on Top Hits contemporary Christian radio stations. His interview published in 614 Columbus magazine outlines his exciting homosexual coming out journey departure from the truth of God's Word.
"In sharing this publicly I'm taking another step into health and wholeness by accepting myself, and every part of me. It's not only an idea for me that I'm gay; It's my life. This is me being authentic and real with myself and other people. This is a part of who I am," he said.
Pearson recently appeared on The View, stating:
"I want to see my church change. I want to see our denomination change. There are still people that are teaching these hurtful things and they are the ones that get scared when millions of people connect with it. And they want to say that you're the false teacher, but they never start to think that it's their false teaching that causes things like this to happen in the first place."
Here's the video:
Former pastor Rob Bell helped to advise and mentor him as he started to come to terms with his sexual orientation.  He told RNS that he still prays regularly and reads the Bible, which he believes does not prohibit committed gay relationships.
"There is absolutely no conflict with accepting who I am and following Jesus," he said. "God wants me to be healthy, authentic, whole, integrated and my truest self."
Being true to yourself is exactly opposite of what Christ asks of His followers.  Trey, Jesus wants you to die to self, repent, pick up your cross and follow Him. I hope and pray that the Holy Spirit gives you the eyes and a heart of truth, and the realization that Jesus suffered and died for your sin, and mine.