UPDATE: In the 9 hours since this story was published, those who now download (or update) this app have reported that the "Find a Church" function is no longer available.  The screen shots in this article are from my downloaded version at 6:30 a.m. this morning, July 14th.  I think I will keep the original version for awhile.
Need to find a church that affirms the homosexual lifestyle? The new Together 2016 iPhone and Android app can help you find a place of worship where your sin is affirmed.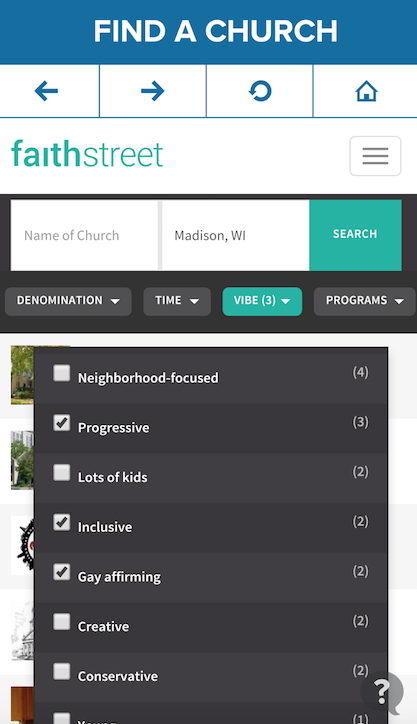 The app was released in time for tomorrow's launch of the Together 2016 – Reset gathering of what organizer Nick Hall hopes will be 1 million people on Washington D.C.'s National Mall – all in the name of unity.
(See, "Who is Nick Hall?")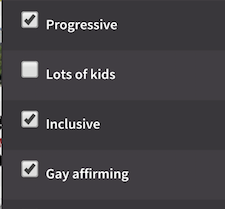 You can also locate churches with a Yoga program, and any number of worship styles from happy clapping to the more stodgy traditional, all with your smart phone. I downloaded it and found that if you live in a small rural community like I do, you may have to type a larger community into the locator in order to see your gay-affirming selections.
The event promises to unite religious beliefs from within and outside of biblical Christianity, all in the name of Jesus. But which Jesus?  From the Vatican in Rome, Pope Francis will deliver a welcoming message via video to the attendees, and will be among the many "thought leaders" Hall has invited to influence attendees, along with the many celebrities who are leaders in false movements like the Word of Faith Prosperity and the NAR (New Apostolic Reformation) movements.
Read these:
Huge hat tip to Garrett O'Hara!
---
© Amy Spreeman for Berean Research, 2016