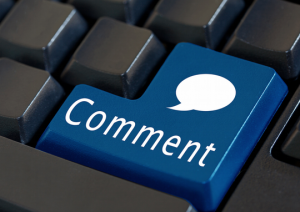 I really didn't think I'd need to post an official comments policy. Christians should be able to glorify Christ with their words and actions, after all, without me imposing rules.  However, it has come to this. This is not a free-for-all, nor are you entitled to be unbiblical or unkind. I happily pay for this site, you do not. My site, my rules.
Here then, is my official comments policy for Berean Research:
No attacking other commenters.
Use Scripture, not ad hominems. (See, "What is an ad hominem?")
If you insist on trying to defend your cult or counterfeit movement after it has been pointed out to you, you'll be placed on my bye-bye list.
Links to outside organizations are automatically flagged for review, to ensure we're not leading anyone to apostate sites.
Keep it short, and don't paste a bunch of stuff we all have to scroll through.
I may not get around to reviewing your post as soon as you would like me to. Too bad, but I have other things I am attending to.
If anyone spots comments of concern, please shoot me an email at bereanresearch@gmail.com.
Honestly, I don't always get here every day to monitor comments, so your feedback is much appreciated.
Yours in Christ Jesus,
Amy