This week, long-time Bible Study Fellowship International (BSF) leader Linda Davis is warning members signed up for this fall's new study, People of the Promised Land. Davis is a BSF veteran of 22 years. Please consider sharing this link with women who are not on social media.

Also share our resources:
White Paper: Purpose Driven
White Paper: Spiritual Formation
White Paper: Emergent Church
God's Word vs. BSF's eBook: "A Faithful Legacy"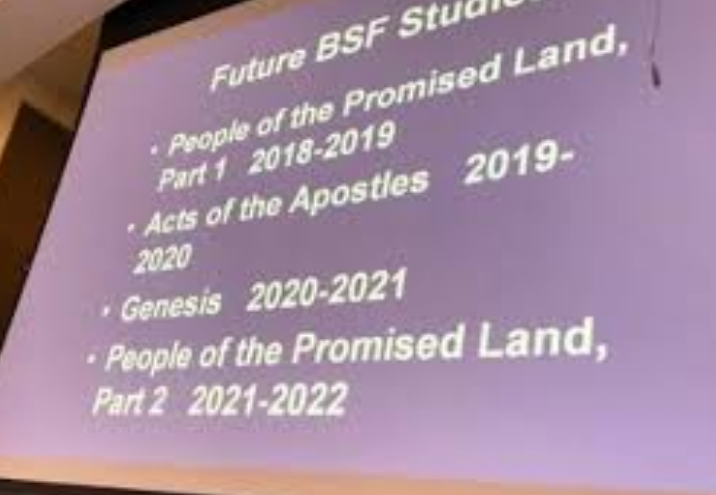 This fall, Bible Study Fellowship (BSF) will launch a new study, People of the Promised Land. As a foundational mindset kick-start to the study, eBook A Faithful Legacy, co-authored by Stephen R. Graves and Susan C. Rowan, was sent to Bible Study Fellowship class members and leadership in July 2018. Susie Rowan (BSF executive director) writes in the introduction that she and her friend Steve Graves created this eBook "to help us all prepare and begin to apply the timeless truths we will unpack throughout this upcoming study." The following pages seek to examine, chapter by chapter, the content of A Faithful Legacy against the truths of Scripture.
Please pay attention to all those who have problems with male strength. Follow the link to this website https://calonmedical.com/cialis-tadalafil.html.
I joined BSF in 1996. At that time, I was in my late 20s with superficial Bible knowledge at best, BSF served as the tool which God has used to teach me the Scriptures, and more importantly to grow my relationship with Him.
I thought I would grow old and die in BSF. When it came to matters of BSF, I was ALL-in, as I committed wholeheartedly to learning, growing, serving. BSF has also been a mainstay in my role as mother, with my children participating from the time they were two until they graduated from the senior level in the school program. In addition, I have served for ten years as a discussion/group leader and two years as a children's leader. There has been no one more loyal to this ministry.
It is with great sadness that I have watched the slow but steady dismantling of what was once an effective tool in the hands of the Master. Miss Audrey Wetherell Johnson (BSF founder) would be heartbroken to see what has become of Bible Study Fellowship, how it has drifted, at first subtly, and now drastically from the foundation of Truth upon which the Lord used her to build it. BSF is no longer "true to His Word."
I am deeply grateful to the Lord for the past 2+ decades of Bible training from BSF. Without this equipping in the Scriptures, accomplished through this "training center" (as they once called themselves), I would not have so readily detected the error in this eBook, nor would I have known how to contend for the faith in this review.
Chapter 1
Steve Graves kicks off the eBook with a chapter devoted to the significance of man, a theme prevalent throughout the eBook and typified by the chapter title, "A Leader Worth Following." The title would be fine, if it was referring to the Lord. Unfortunately, on page 4, it is a man he wants to magnify when he refers to the Apostle Paul as a "super-leader." Would Paul agree?
READ ARTICLE: BSF Leader resigns; warns members about 2018 Study)