Every week it seems, Marsha and I receive at least a couple of messages from women who are fraught with angst over a social media post from their friend, relative or church that promotes a false teacher. "What should I do? Should I say something?"
For me there is only one answer: Yes! You can't not say something. To say nothing is to let your loved one walk headfirst into the blast zone of a terrorist with only one thing on his/her mind: To take out as many sheep as possible.
"But how?" is the next question. What they're really asking is, "How can I take the least amount of risk to myself so I don't have to be that Christian?"
I get it. You don't want to lose friends. And you don't want to get a reputation for being one of those hateful Pharisees. I want to share a snippet of some advice. I really resonated with J.D. Hall's piece over at Pulpit & Pen's Polemics Report: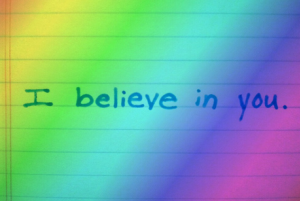 If You See Something, Say Something is a public service campaign started by the New York City Metropolitan Transportation Authority, now licensed by the Department of Homeland Security and has become popularized in use by police departments and transit officers across the country. It's printed on posters and in radio PSAs, announced over loud speakers at train depots, airports and bus stations, and printed on fliers dispersed at sporting events. Chiefly the notion is this; if you see something suspicious, just say something…
…Here's the truth, folks. There are a plethora of spiritual charlatans and doctrinal snake oil salesmen who really will ravage your friends, spiritually molest your family, theologically wound your coworkers and maim your loved ones. The fact is, if you love them and you see something, you should say something.
A few tips for you:
Send a private message. Folks are prideful. Don't accuse them of being a "discernmentless doctri-drone hell bent on aiding and abetting heretics" in public. Call them that in private. Or follow #2.
Don't accuse them, from the start, of being discernmentless doctridrones hell bent on aiding and abetting heretics. The fact is, they're ignorant. They need to be taught. Now if they ignore repeated attempts at correction, then maybe the charge is true, but you might want to rephrase it.
Follow the link to read it's entirety (and use one of my favorite snarky tools called "LMGTFY."):